According to Law 40/2015: (…) "Sessions held by governing bodies may be recorded.  The resulting recording file along with the certificate issued by the Secretary as to its authenticity and integrity as well as any other electronic documents used in the session may be attached to session minutes". Taken all together, this is what is generally known as the session's video minutes (videoacta in Spanish).
There are 1.0-era tools that may be used to handle recording, editing, and creation of video minutes, but they are considered obsolete and do not offer any advanced functionalities. They also require many hours of manual work to obtain the final product. Thanks to many new technological advances, newer 3.0-era tools have been appearing on the market that can help us simplify this work by automating the above tasks. These require minimum human supervision to check that the final product has been created correctly.
How can we know which is the best tool for creating video minutes and the functionalities it needs?
The market is saturated with many tools and so it is important to know exactly which functionalities a 3.0-era video minutes tool needs in order to choose the one that best adapts to your needs. We have prepared the following list of essential functionalities that an automated solution of this type requires for the creation of video minutes and why.
Automatic transcription and indexing:

of what is said by participants throughout the session, generating a record of all the indexed information needed for the creation of the minutes. 

Automated cataloguing and classification:

to ensure that the repository is organised by category of multimedia content and that user access is ensured.

Automatic identification of participants:

by means of an advanced system of biometric recognition. Here, the transcribed texts are assigned to each person taking part in the recorded session.

Search within video texts:

thanks to synchronised transcription, you can perform a search for specific text within the session dialogues and link to a specific point in the video.

Authentication of content through the use of a digital signature:

to guarantee the authenticity of the minutes generated by the institution.

Automatic subtitling

: a very useful functionality that will generate subtitles associated to the recording. These are needed in order to comply with accessibility regulations and enable everyone to have access to multimedia content.
All of these functionalities will turn a video minutes generating platform into the essential tool for institutions wishing to ensure transparency and accessibility, as well as full regulatory compliance. All this with one aim in mind: to make sure that everyone has access to this content, and to do this in a way that is automated, immediate, and simple.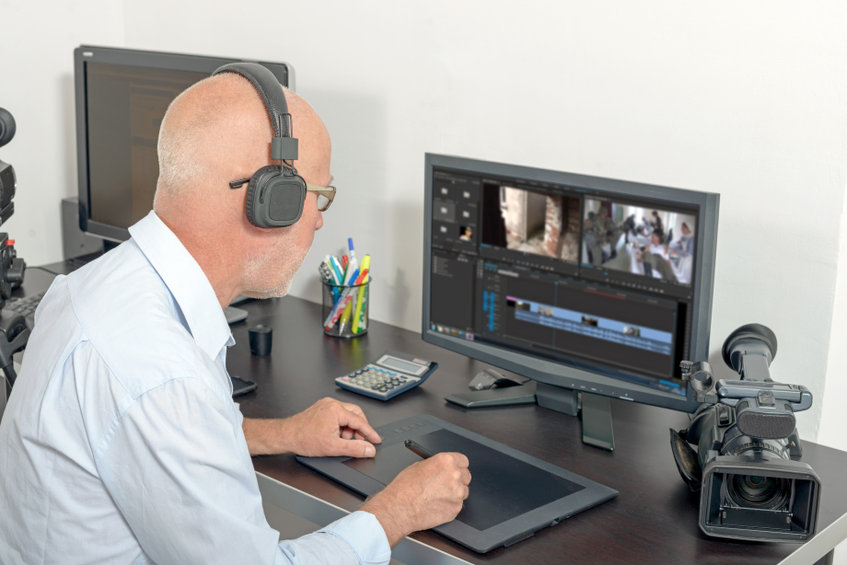 The use of this type of tool optimizes resources, thereby minimizing processing times. This in turn leads to greater cost reduction and savings for the institution. To obtain the same results and to be able to offer all the functionalities provided by an automated tool of this calibre, you would need to invest many hours to perform the tasks of transcription, cataloguing, and subtitling of videos manually.
To be able to generate professional video minutes easily, what other features and options should a video minutes platform offer?
The tool should also offer the option of using it as an external service or one installed within your website structure and be adaptable to your needs and budget while offering you a completely modular solution. Ideally, after obtaining or installing the tool, we recommend having an intuitive, comprehensive web portal that would enable you to access and manage website content quickly and easily.
Don't settle for less. A professional video minutes generation platform should offer a web portal for easy management that can be easily integrated with content management systems, allow you to save recording fragments, compile, unify, and compose videos and, of course, to share this content.
How does the advanced artificial intelligence system generate video minutes?
This type of 3.0 tool is the result of a complex development process, which makes use of powerful artificial intelligence methods and algorithms. Using this technology, these solutions are able to learn on their own in a continuous fashion, automatically obtaining high-quality transcription, subtitling, and identification of participants.
Now, the more complicated part of the platform is found internally, in the programming code as the platform is completely transparent for managers and external users. In this regard, it is important to ensure the tool has a user-friendly interface, making it easy to use right away, without the need for extensive training sessions to be able get the most out of this tool.
A video minutes creation tool uses artificial intelligence to automate the basic tasks involved in cataloguing, transcription, and subtitling, reducing the time normally employed in manual processing times by three.
But how should this automated process be performed? We can break it down into four steps:
The

video is processed automatically

.

The

result is checked

by a team of experts to determine if any

corrections or adjustments

are needed.

If any adjustments are required, this

feedback is given to the tool so that further learning can take place

in order to improve the quality of the final result.

The

videos

that have been processed are

presented in a simple and accessible design

on the web page that has been integrated with the system.
How do you know which video minute creator best suits your needs?
The best video minutes generator is the one that will allow you to fully exploit your audio-visual content while guaranteeing regulatory compliance and accessibility, and reduce resources used in the process as much as possible.
Do you have any questions about which video minute creator best suits your institution? Contact us! We can provide you with advice to help you find the best solution; there is no obligation to purchase.